Emily Donovan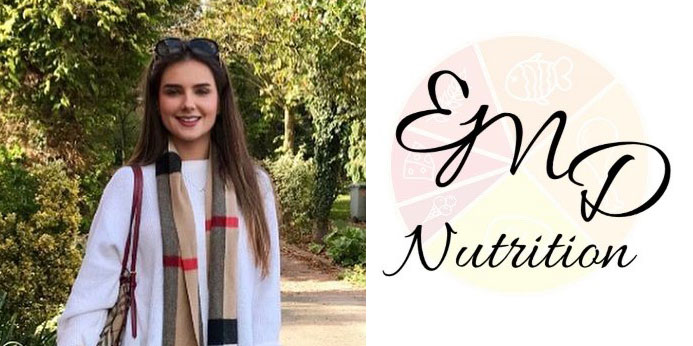 Our local go to Nutritionist and Meal Prep Queen
Emily is a fully qualified Nutritionist specialising in many different areas of Nutrition including, Sport, Paediatric, Pre & Post Natal, Psychological & general Weight Management.
She discovered a love and passion for Nutrition through her own trials and tribulations with both food and body image. After a long journey and a lot of food deprivation she decided she needed to learn how to fuel her body properly and healthily, for both her own wellbeing and to be able to help as many other people as possible.
Since qualifying in 2017 she went on to advance my knowledge further through The Open University and became a Member of the Royal Society for Public Health.
In 2019 she decided to start my own Food Preparation company offering Macronutrient tailored meals as well as Nutritional advice and one-to-one consultations. This has gone from strength to strength. She opened her own commercial kitchen earlier this year to be able to keep up with the client demand, her waiting list is ever expanding and I couldn't be more proud of having her as part of our team. With a large client base, and some brilliant and talented customers within the sporting industry. Also some great suppliers serving the best quality local food produce.
We hope for further expansion in the not too distant future to be able to offer Emily's service nationally.
Outside of the wonderful world of meal prep, Emily is a lover of Ballet and fine art, both of which she is very proficient at.
Watch this space! Instagram: @emdnutrition