Jenni Sherwood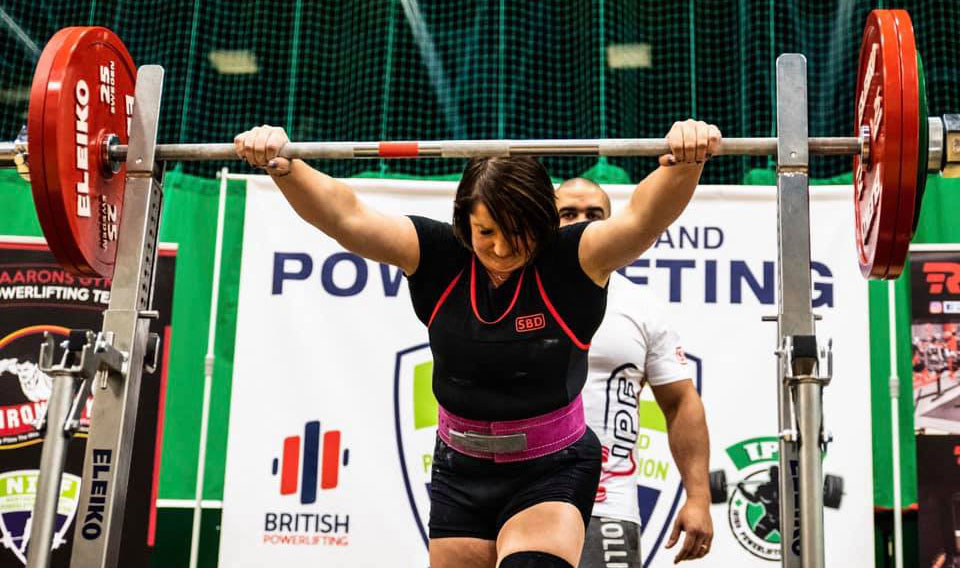 Athlete and Human Rights Campaigner.
Jenni Sherwood is a 46 year old mum, athlete, traveller, human rights activist and great lover of potatoes in all their forms.
Having discovered powerlifting in her 40's Jenni has trained hard and achieved success both as a multiple time British champion as well as a team GB masters international lifter.
She has several British and divisional records and her favourite lift is the deadlift. Having competed at 3 world championships, her best placing has been an overall bronze medal and she is determined to better that before she turns 50!
Jenni came to fitness in her 40's, she was overweight, unfit and a diabetic. Lifting heavy weights and working with 406 Barbelle and Peak Barbell has enabled her to experience a major weight loss, keep the weight off and to become the competitive athlete that she is. She is passionate about people using powerlifting and weight training to manage not only their physical health but keep anyone's mental health in check.
Jenni maintains that powerlifting is a sport for everyone. Every age, every size and every level can benefit from having a great team behind them encouraging and pushing them to be stronger, healthier, more active and able to achieve all of their own goals.